Business Partnership Event at Aston University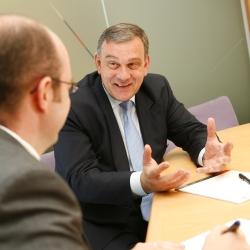 Business Partnership Event at Aston University
20.02.2015
Aston University is holding an exhibition and networking event, featuring a poster competition for Aston's Knowledge Transfer Partnership (KTP), Knowledge Exchange and Enterprise Networks (KEEN) and Innovate UK Collaborative Research and Development projects. 
This event is a fantastic opportunity to discover more about the exciting and innovative projects that Aston gets involved in, working in partnership with local and national companies, and the variety of opportunities available to help your business grow.
The event is being held on Wednesday 25th March, from 5pm to 7pm.
Back